"Helping you find YOUR HOME, not just a house."
My life, both personal and professional, has pointed to the inevitability of a career in real estate in the North Country for many years. I graduated from South Jefferson School District. My husband has been a NYS Trooper for 14 years and I have owned and operated my own business in the community for 13 years. Together we have committed our professional lives toward making our town a better place to live. I grew up in a military family (my Dad retired here at Fort Drum) so I have a depth of understanding of military life (PCS moves, travel pay delays, living in motels) that most agents cannot imagine. Having lived the military life I also have a deeper appreciation of how fantastic home ownership can be to introduce and welcome a new family to the area. That is one of three primary reasons why a prospective buyer or seller should choose me. The second is that I have developed a unique expertise in matching a customer's wants and needs with the available inventory of homes for sale. Since I personally love to shop for homes I have converted that passion into a comprehensive and specific awareness of both available and new inventory of homes for sale. The third reason is that I remain vigilant daily in my system of customer-specific home search for my buyers. There are typically over 2000 houses for sale at any time on our market. My job is to find your dream. I am passionate about customer service and the opportunity to work with a diverse client base.
I am Jennifer Flynn, Bridgeview Real Estate Services. "Helping you find YOUR HOME, not just a house." Please call me at (315) 286-4465 for all your real estate needs today!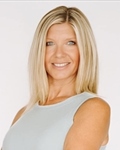 Jennifer Flynn
Associate Real Estate Broker
Bridgeview Real Estate Services
145 Clinton Street
Suite 111


Watertown

,

NY

13601


Phone:

315-782-9292


Fax:

315-782-9294